This is my "sunshine sparkler" and here is a simple idea to use toward the end of the term with LKS2 emergent/ beginner target language writers!
The idea was inspired by this wonderful picture below of Versaille and its the illuminated fountains. I spotted it on Twitter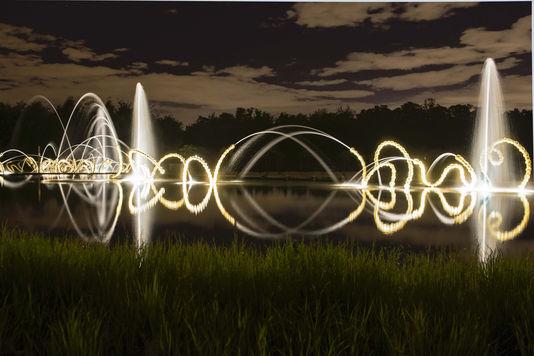 Firstly let's play simple games with "Summertime" words.
The following words immediately come to mind and you will probably be able to think of more!
Play familiar games like "Simon says " with an action for the words or charades and guessing the word as class mate has mimed or hunt thw word around the classroom or match the parts of words so that we can complete the word.Games that are class favourites fit here.

Then let's encourage children to look accurately at the words and write individual words high up in the air with their "sunshine sparkler" stick. Invisible but ,magical and everyone is taking part! and don't forget flicks and twists and wiggles for all those wonderful accents etc!

Each child could add their three top favouirte summertime words from the list to the sunshine symbol or start at the top of the sunshine sparkler sticks to take home too!

Can the children create their own "sparkling Versaille fountain style painted word art"" to add to a class display of "sunshine sparkling words.They could pick their favourite word from the list you have been playing games with and which they have written in the sky with the sunshine sparkler sticks. You could focus on the cursive writing of ther target language and ask the children to try to write the word in their word art in that cursive style !