Pancake Challenge Game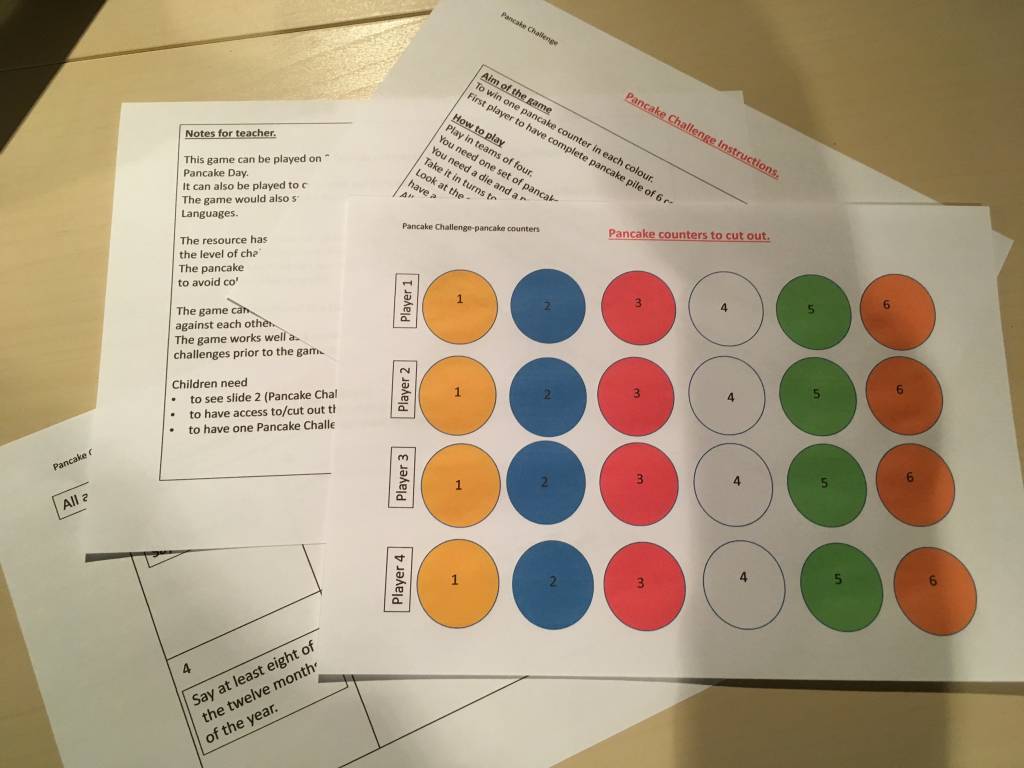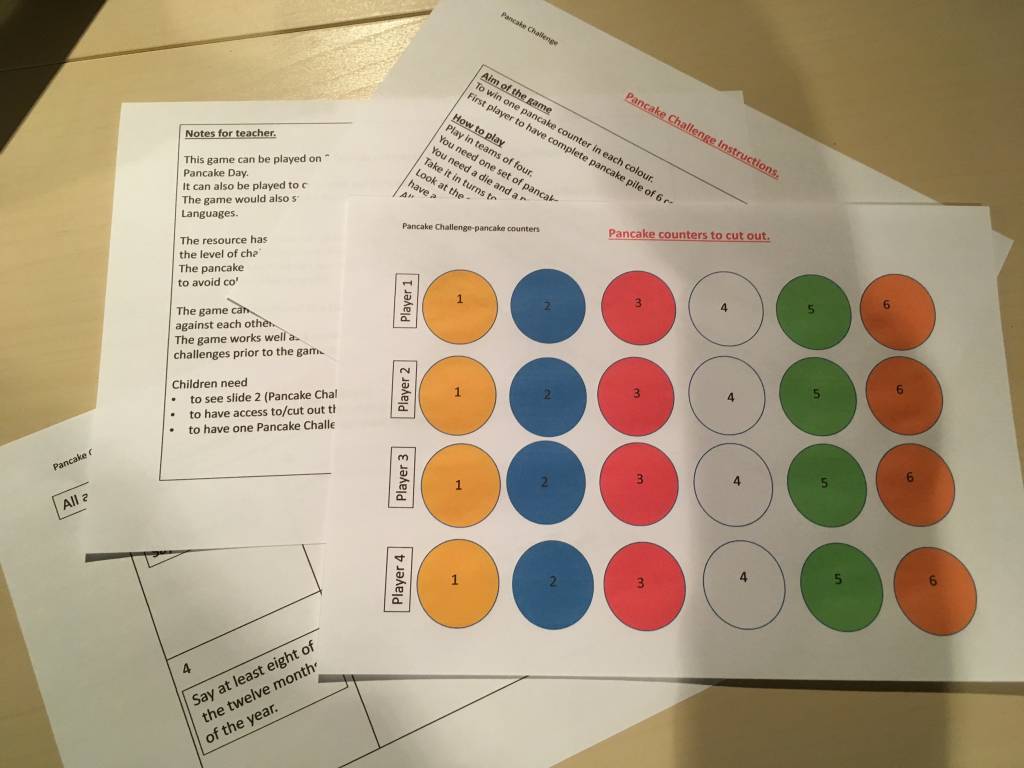 Pancake Challenge Game
Pancake Challenge Game
A simple game with challenge chart and dice for groups of four players.
Each player in the game is trying to win their six pancake counters before the other players in the game.
This game can be played on 2 February in French to celebrate "La chandeleur", French Pancake Day.
It can also be played to celebrate our Pancake Day here in England.
The game would also suit a festival or celebration day in school or European Day of Languages.
Pack includes:
Notes for teachers.
Game instructions for players.
Pancake counters – one set per player
Pancake Challenge Chart
The resource is editable ,to allow teachers to remove colour or to change the challenges on the Pancake Challenge Chart, to suit own requirements.