Celebrating Summer with a visit to the seaside?
Every year we take our young learners to the seaside in the target language ....well on a virtual tour!
We work with Year 5 on a comparison of beaches here and abroad.
Summer is also a time when the older children can share with the younger children some of their learning in end of year assemblies etc.
This song about "les petits poissons" allows us to combine the work we are developing with a comparison of English and French seaside with some performance fun and the practise of the target language.
We love this authentic and traditional song for young children about fish in the sea.We can unpack with the children the use of adjectives in this song and we can create our own versions with colours or different descriptive adjectives too.Then we can have some simple Summer fun with the song and the theme of fish!
LES PETITS POISSONS
Nagent aussi bien que les gros.
You can find wonderful clips of the song to share with your children too. Take look here!
The obvious thing to do is to teach the children the song .... and why not get the children to play the song as well perhaps on recorders ?
It will make a great independent performance for the rest of the school.
Take a look here!
Add a visual performance element too !
Have a go at making your own origami fish puppets so that the children can create their own puppet performances of the song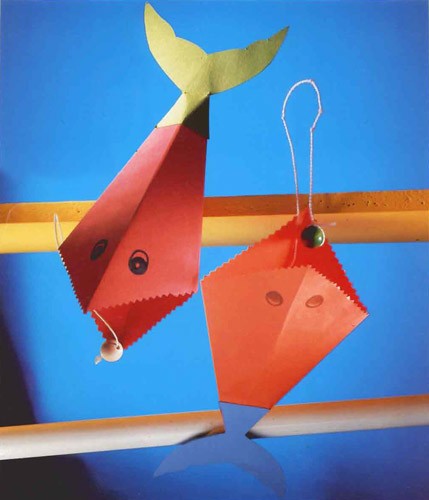 Click here on the jedessine website to find the French instructions for your class and yourself to follow.
Finally why not each the whole class a traditional party game based on fishermen and fishes ...."pécheurs poissons"
It's a simple rhyme and a traditional early years' French playground game- great for KS2 beginner learners or just for fun with older children!
Maybe Year 5 can teach Year 3 the game ?
Below are the simple words
Petits poissons
Venez
Passez
1,2,3,4,5,6,7,8,9,10
Divide the class into two groups.One group are fishes and the other group are the fishermen.
The fishermen make a circle and join hands . they lift their arms up so there are arches through which the other children (the fishes) can weave their way in and out of the circle.The fishermen decide on which number they will drop their arms and close the net and see how many fishes they have caught.The caught fishes join the fishermen for the next round.Who will be the last to be caught?